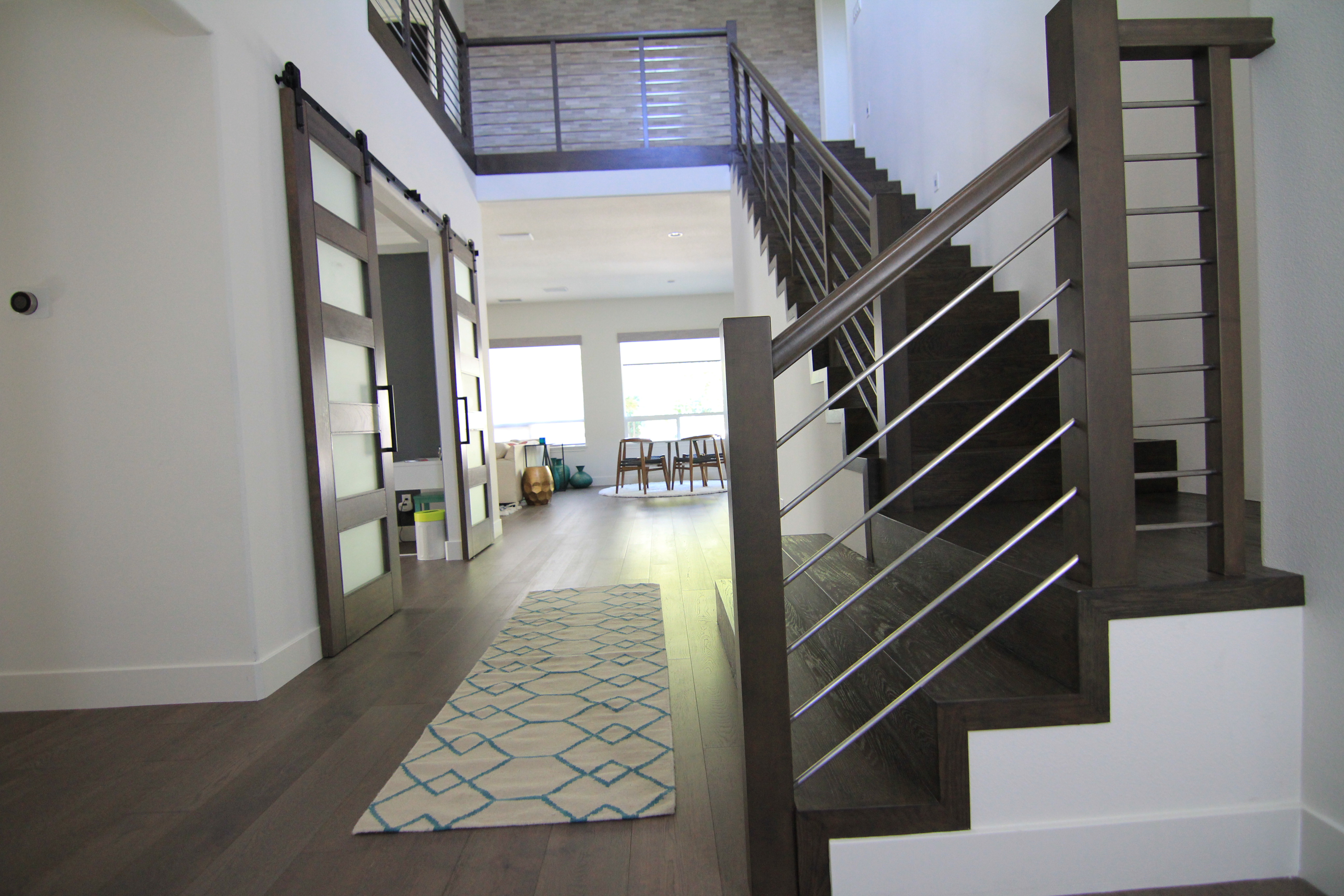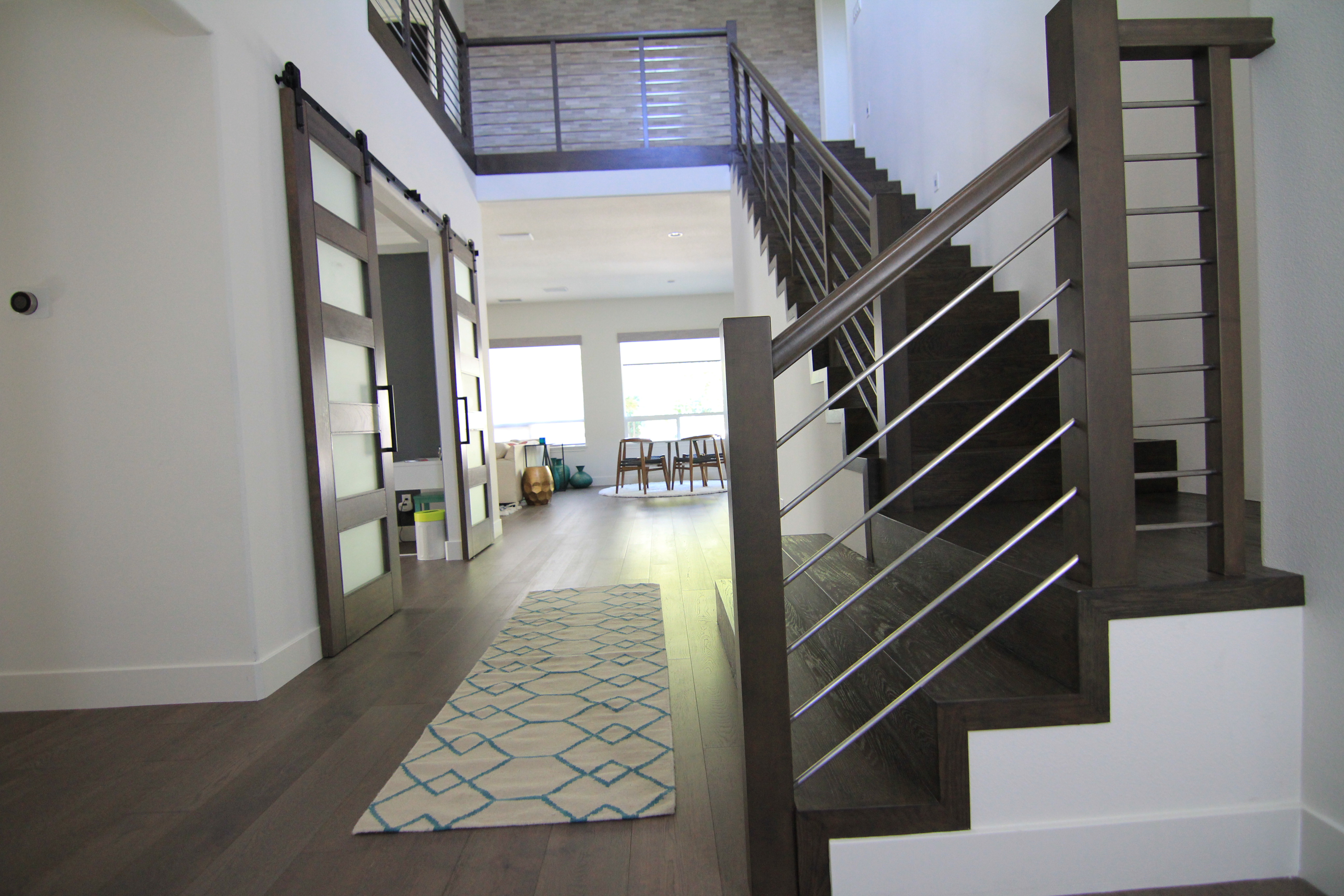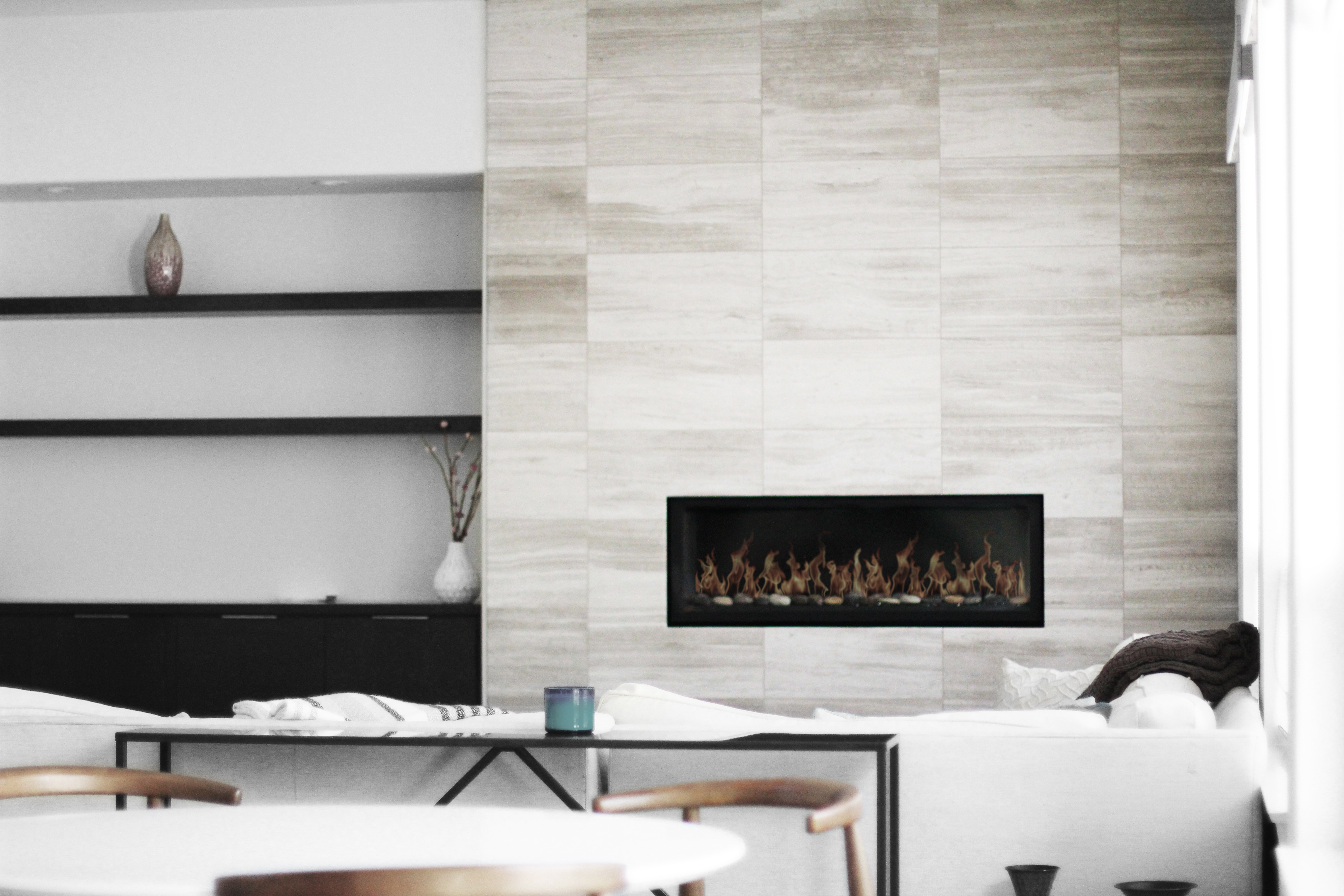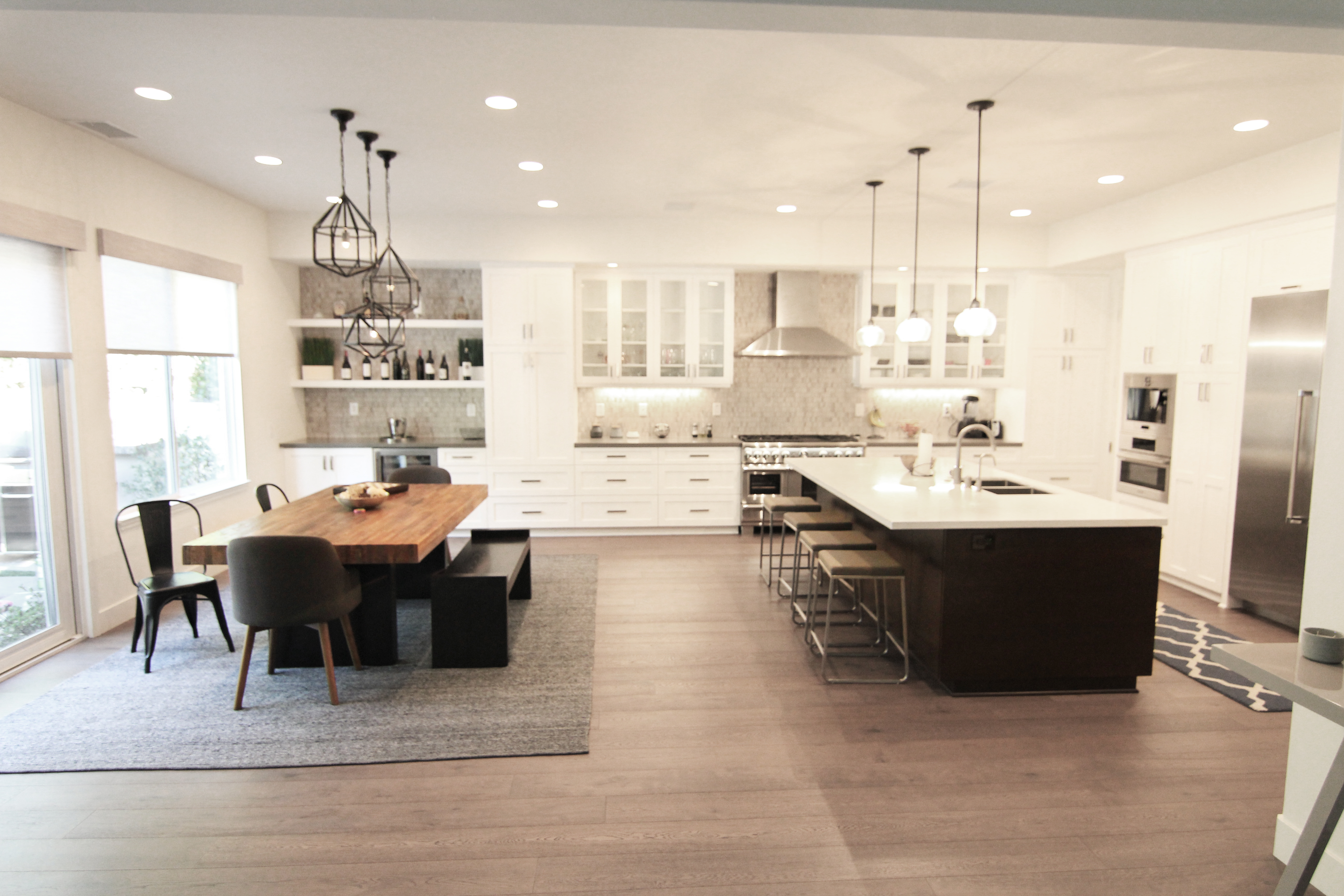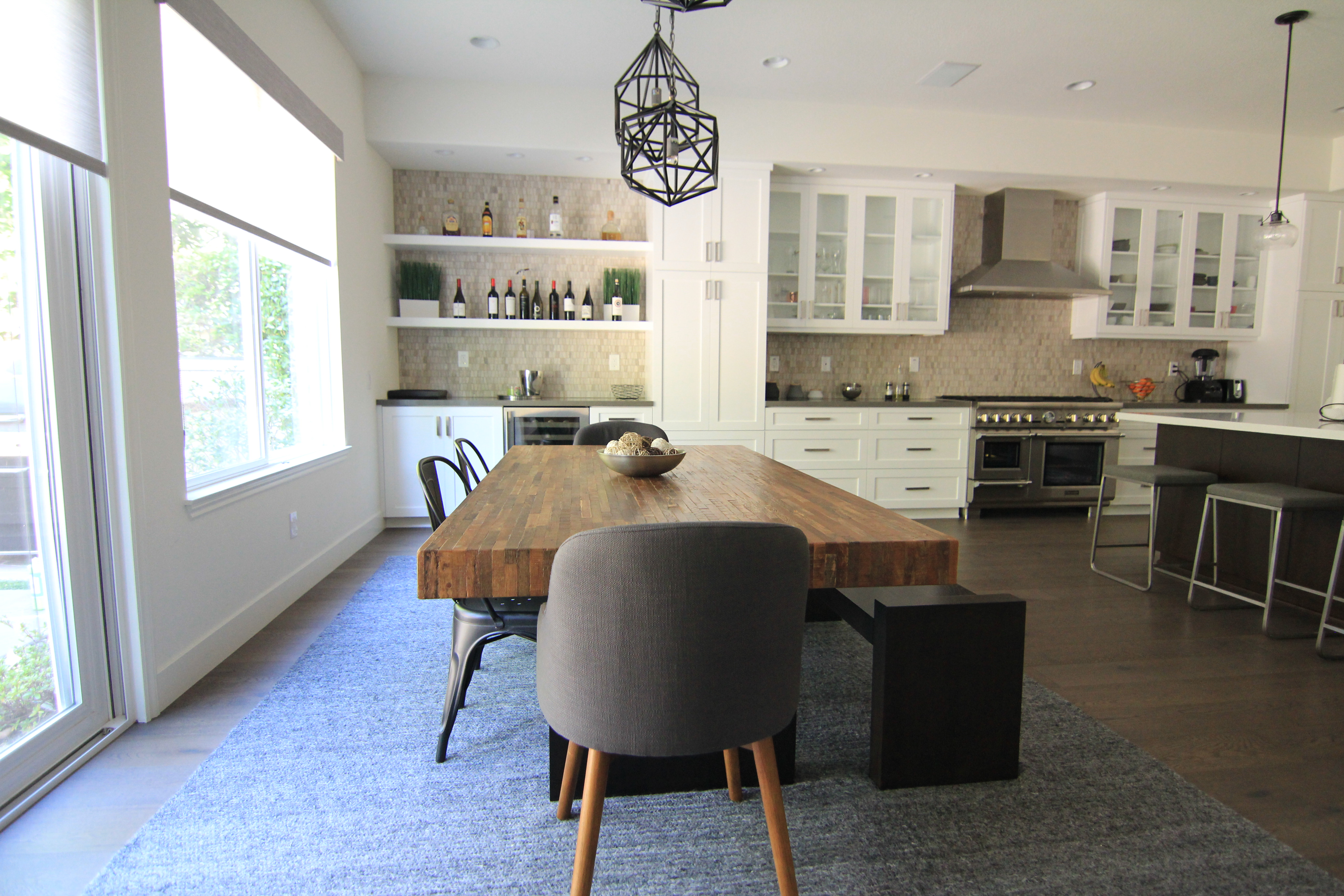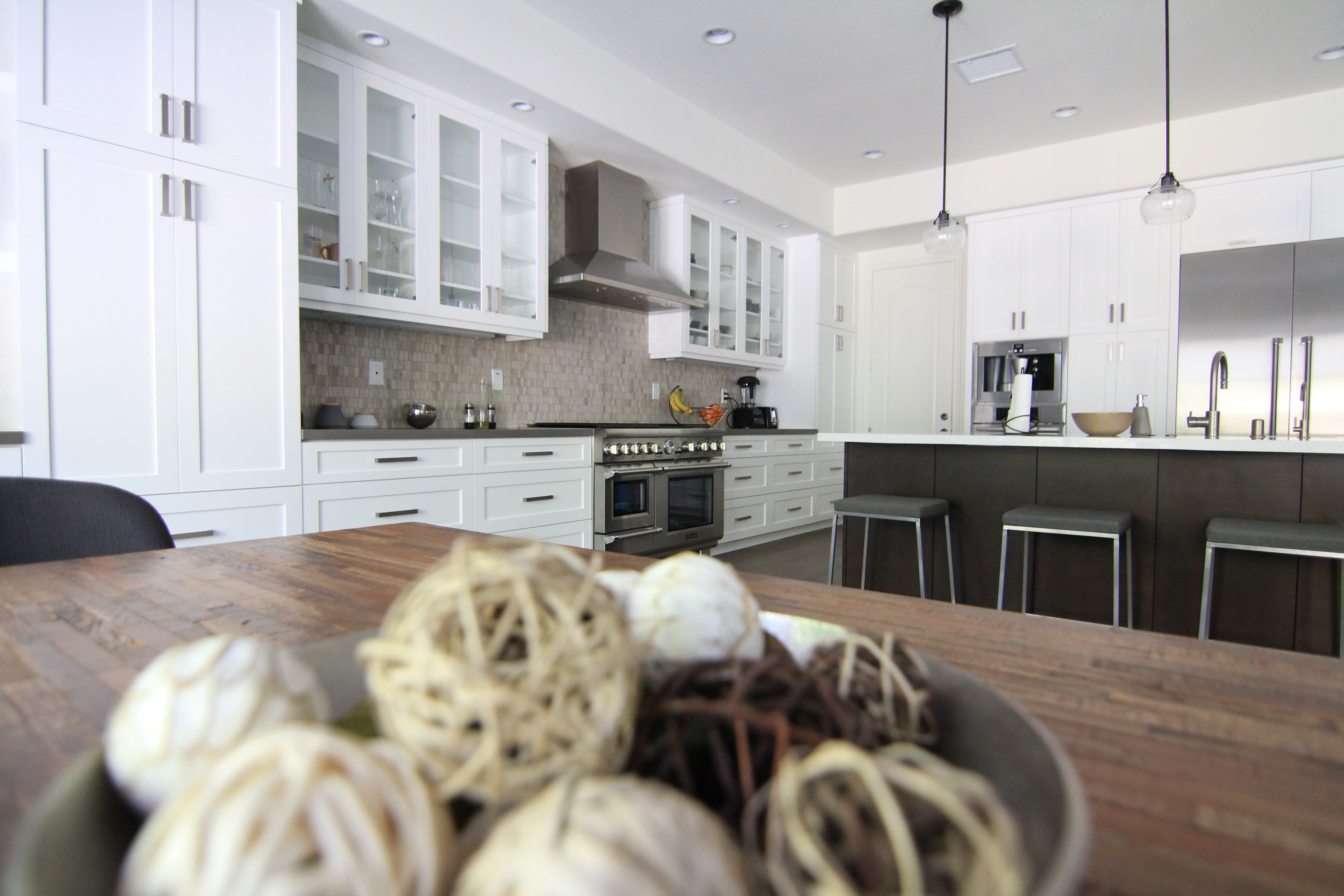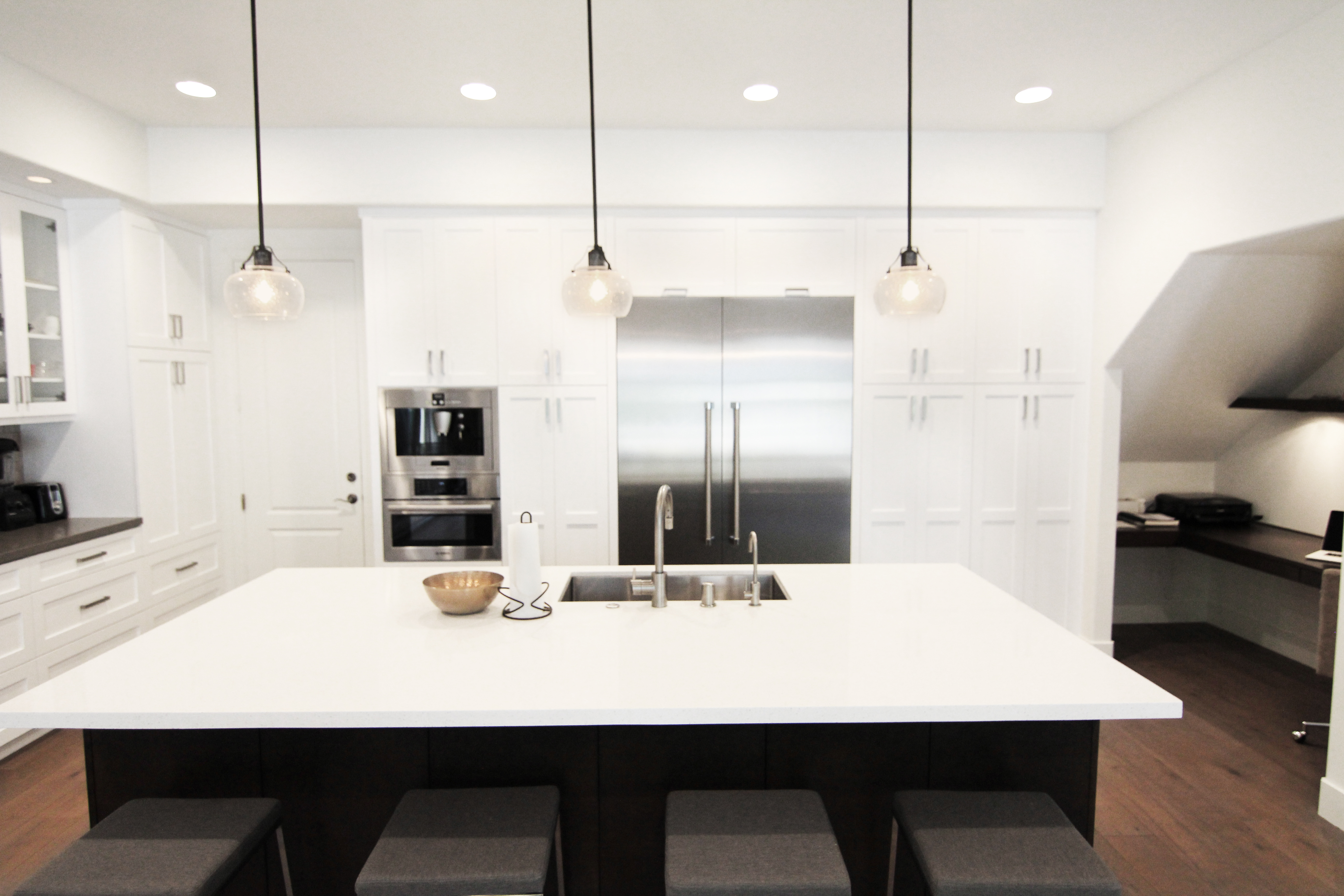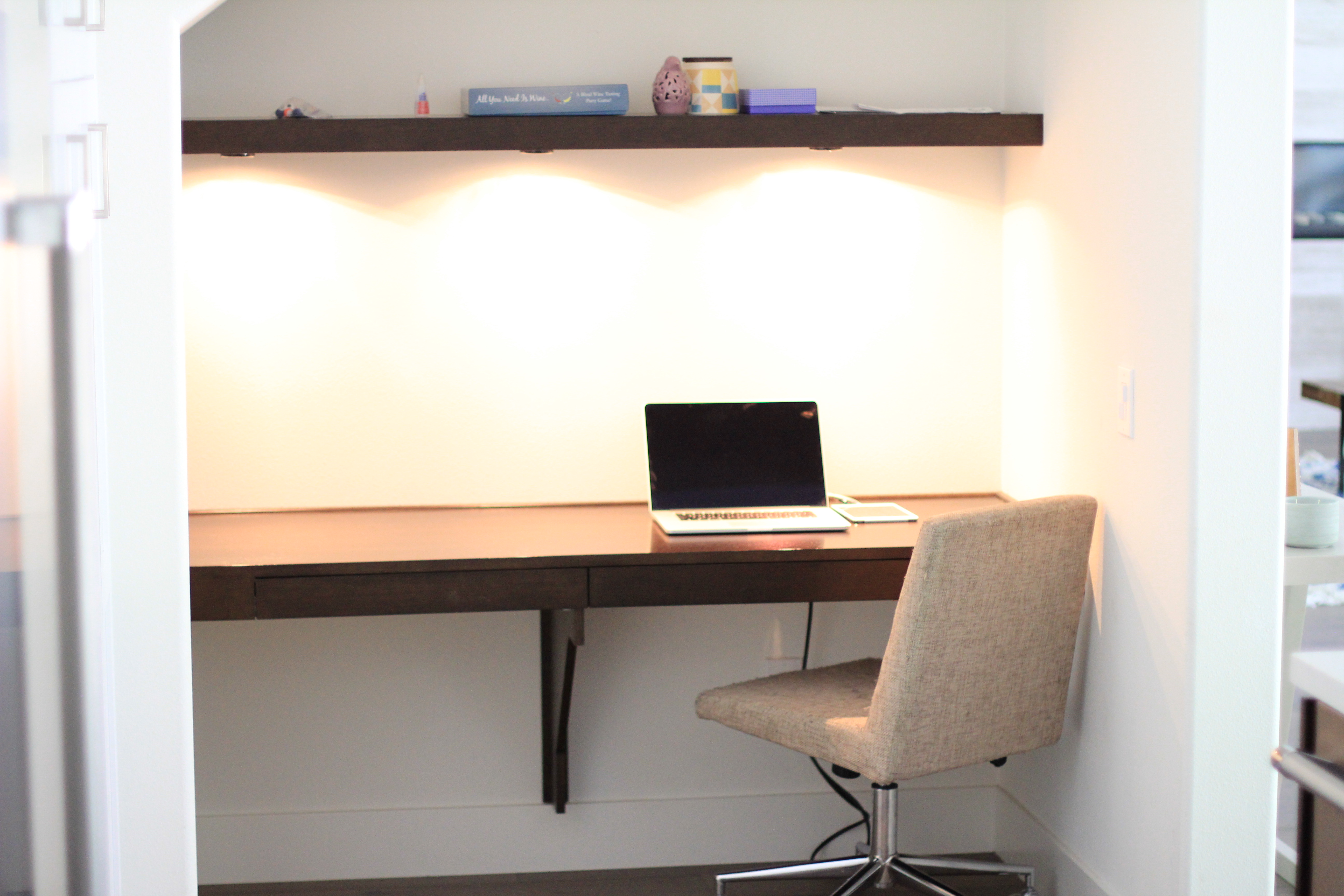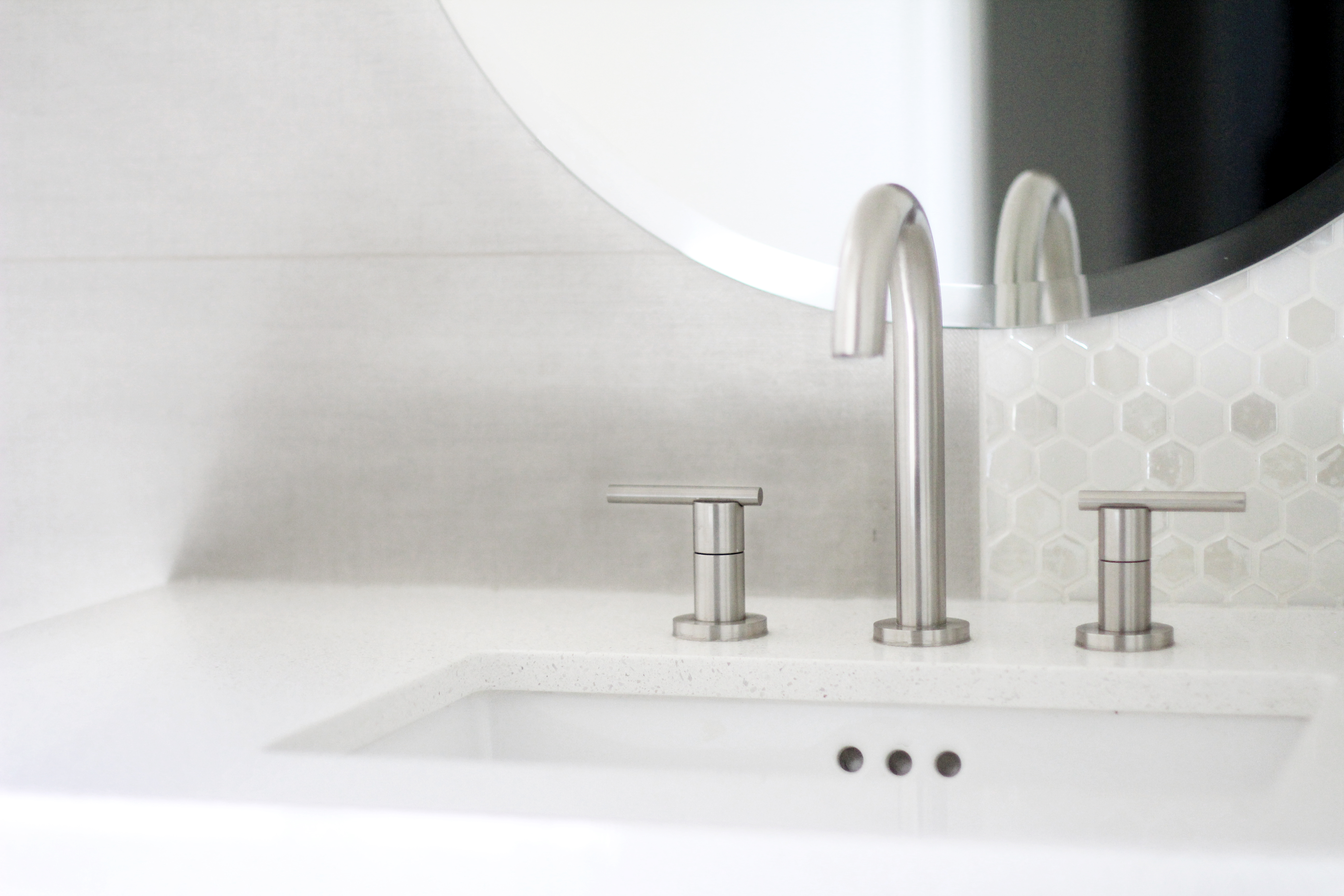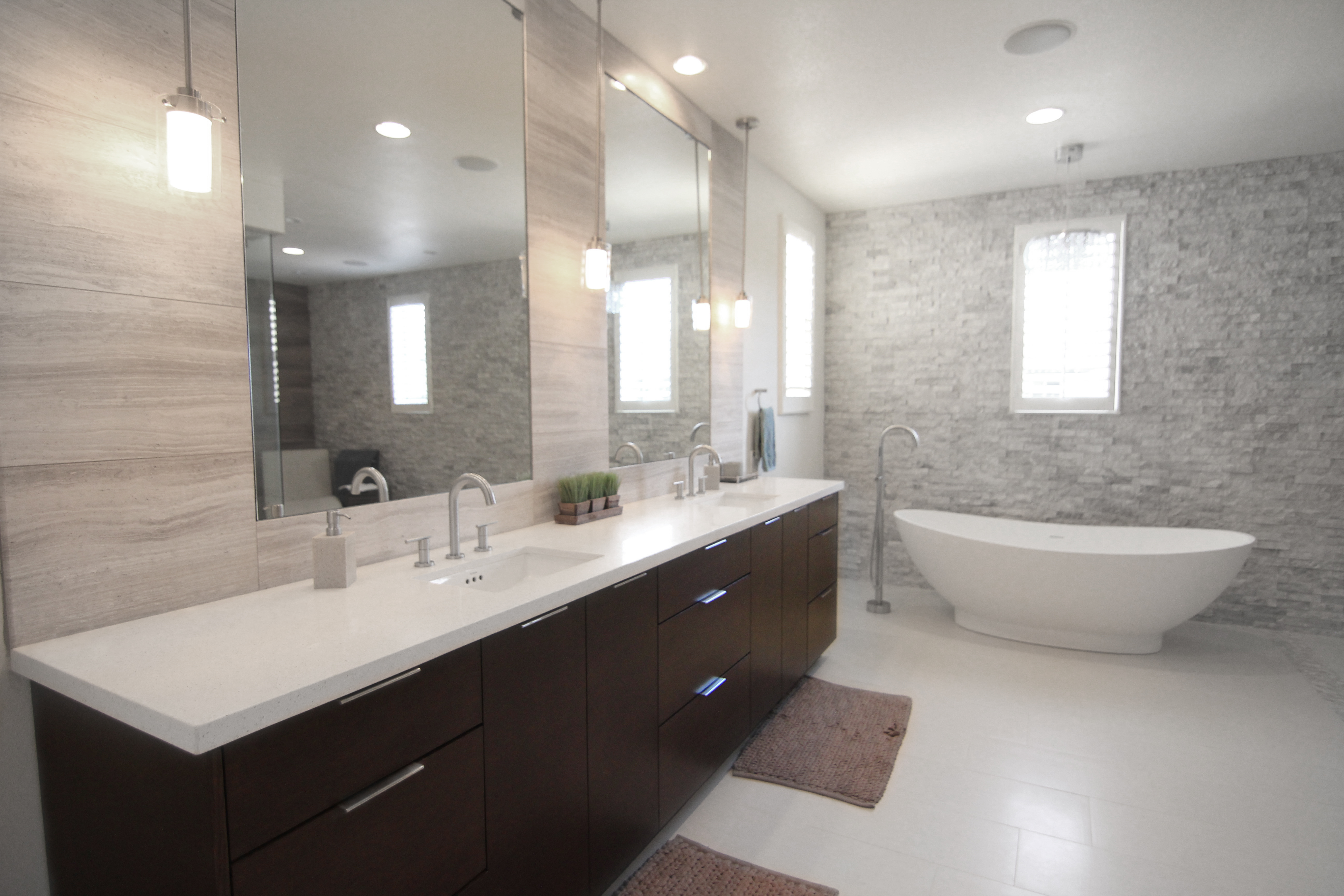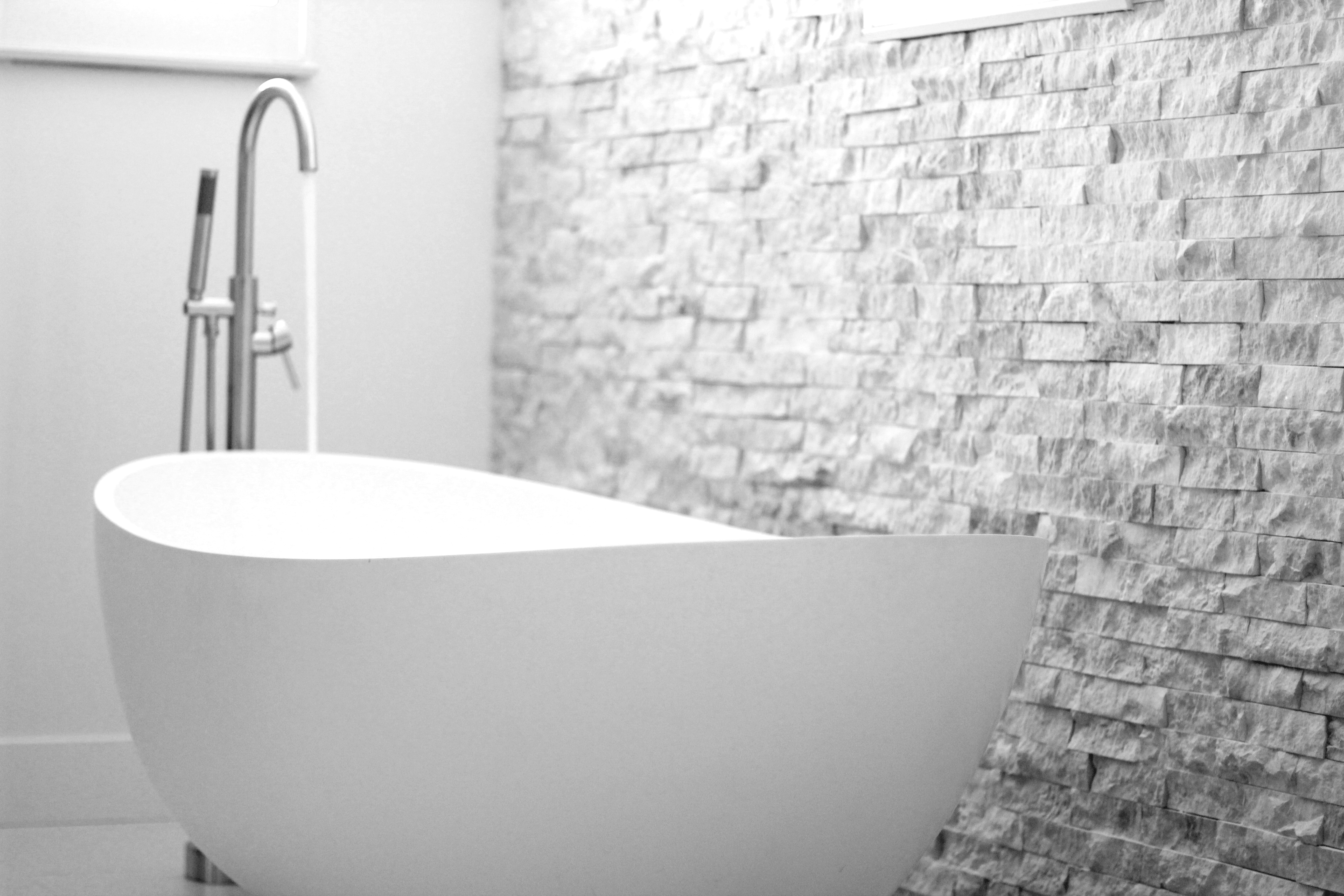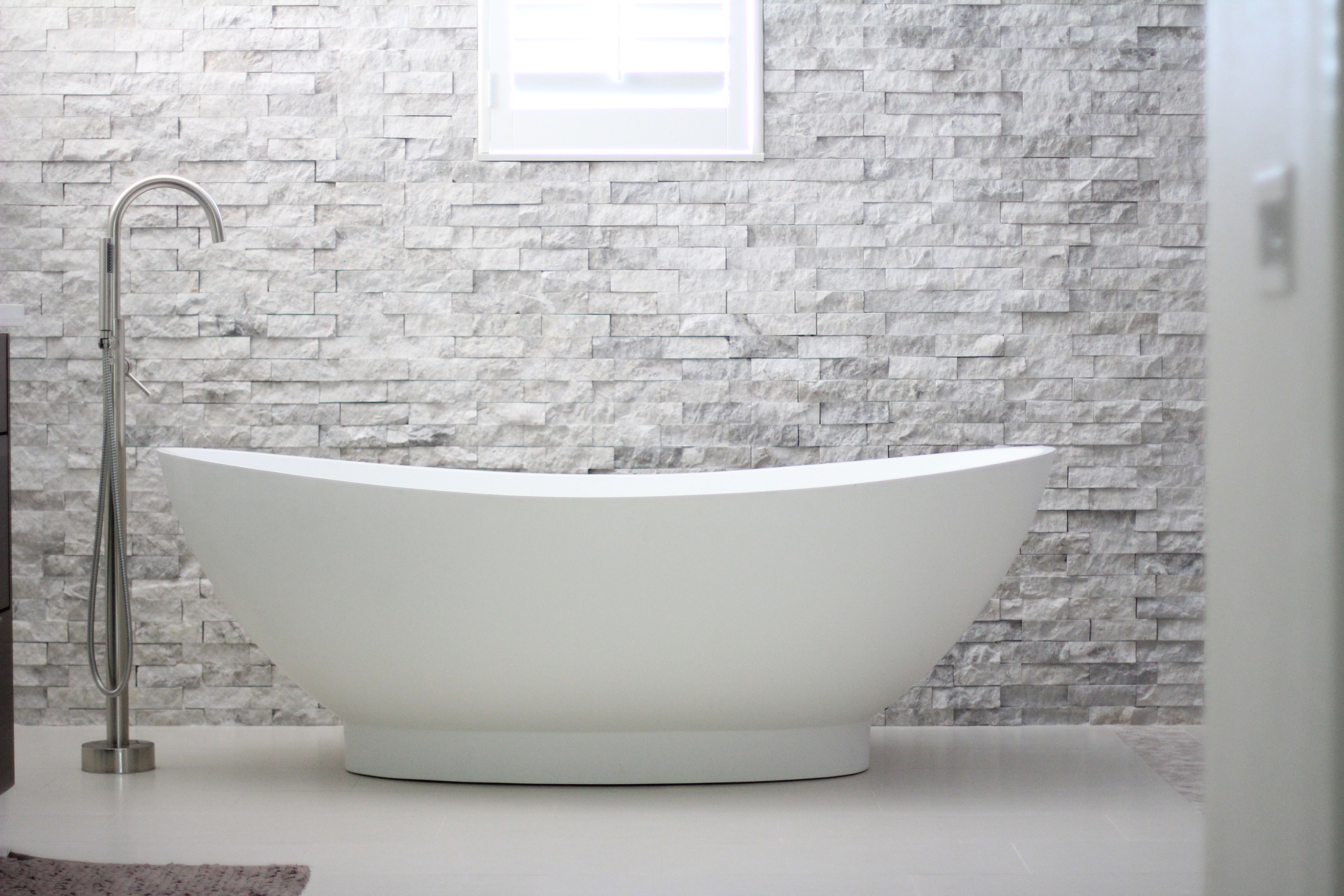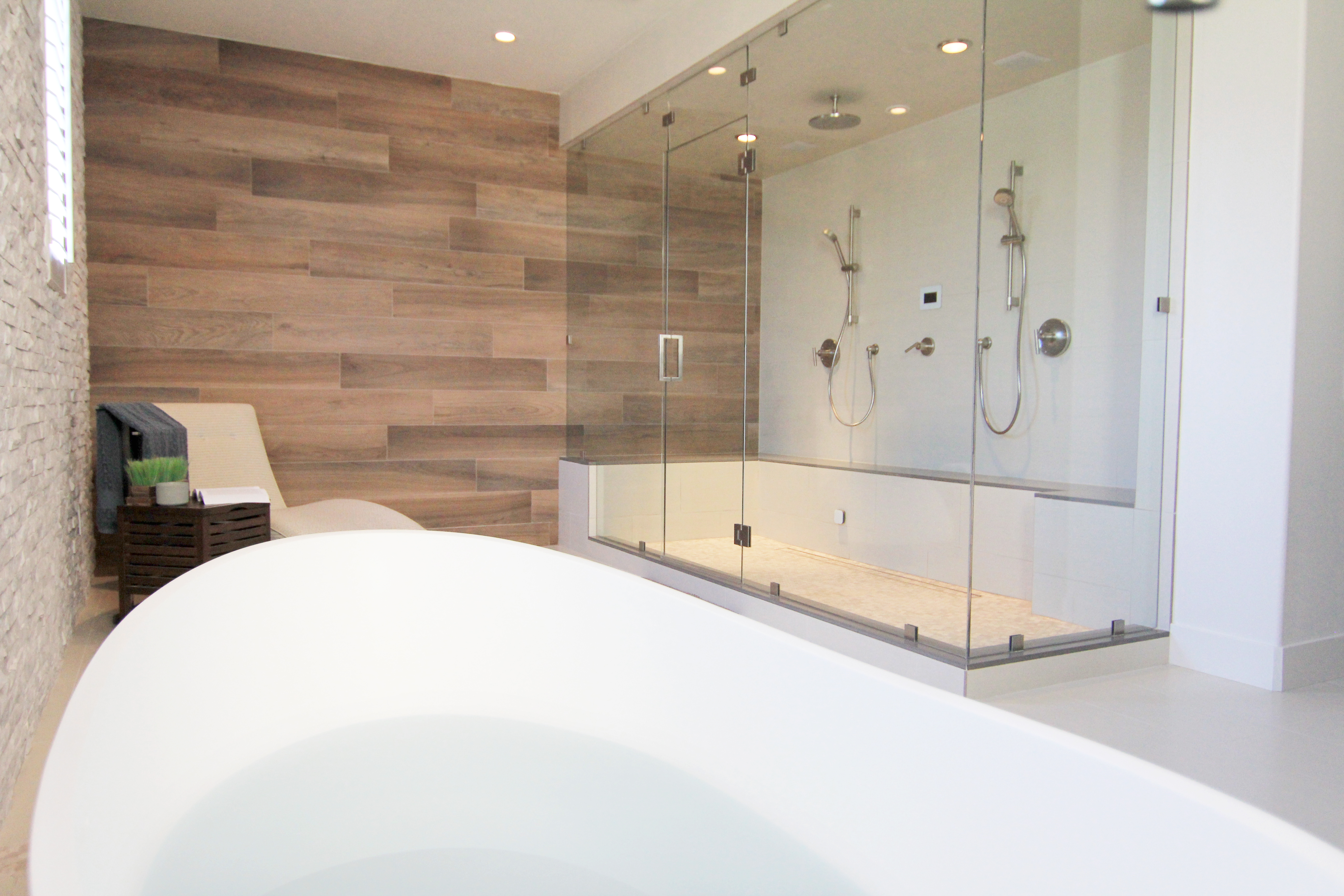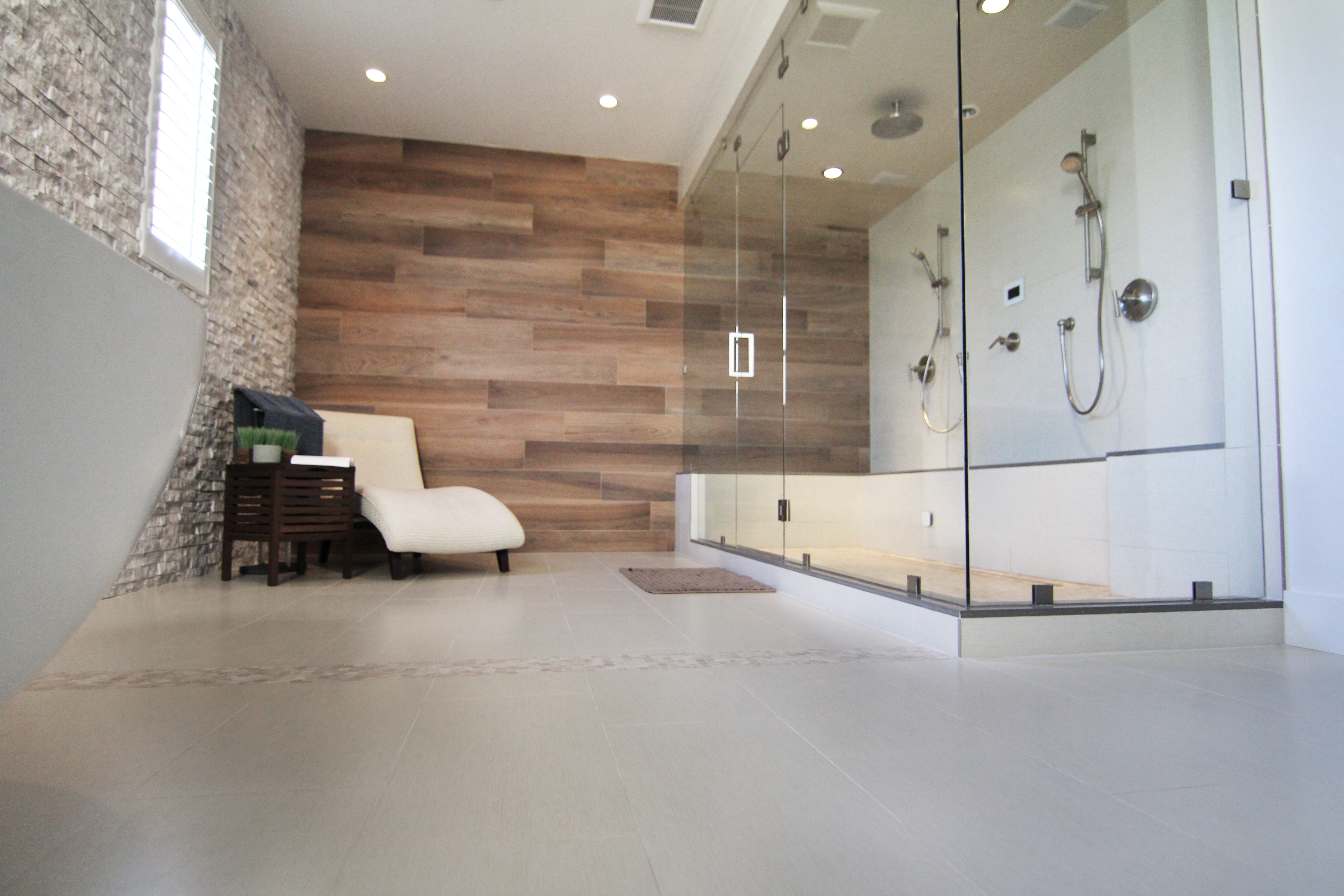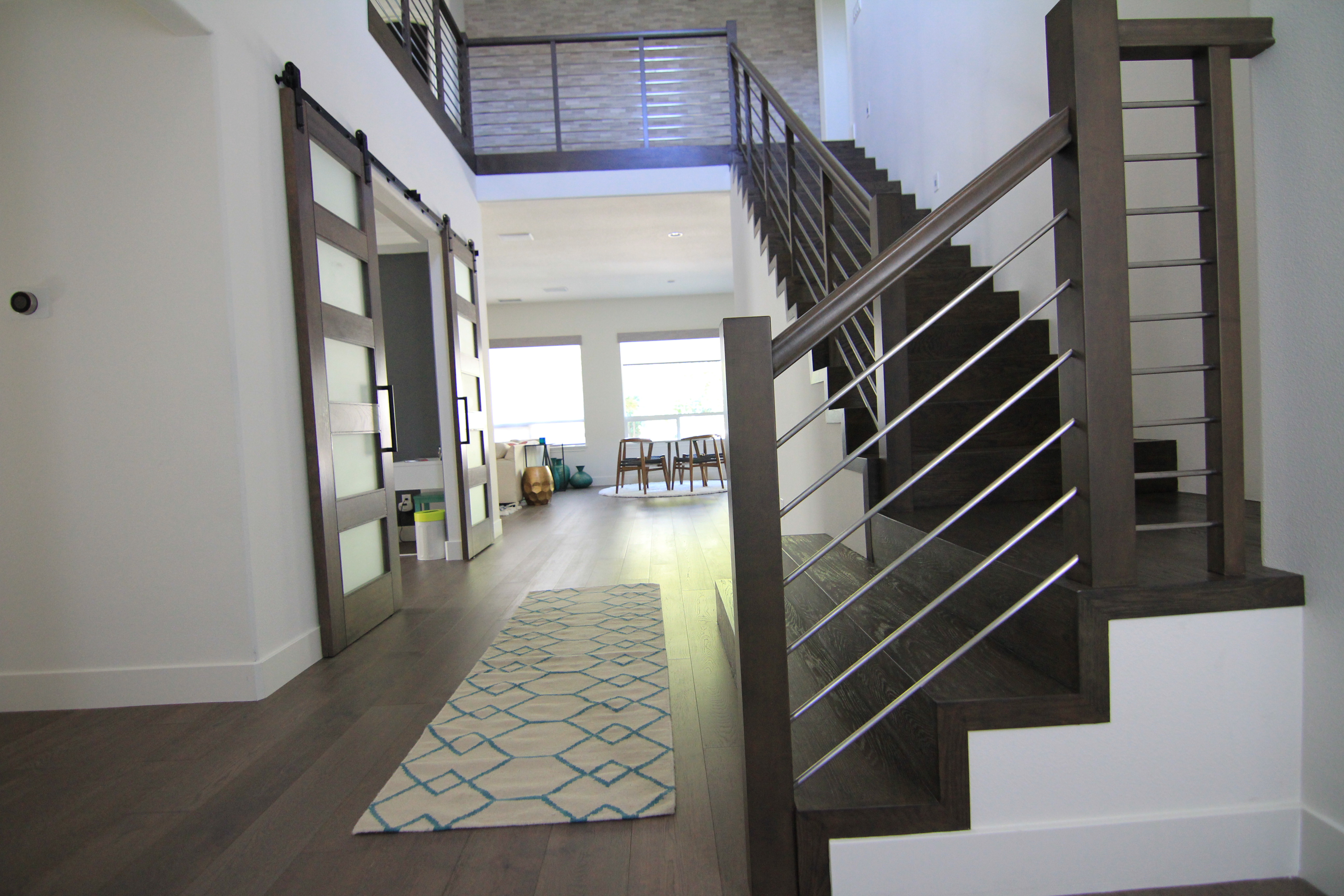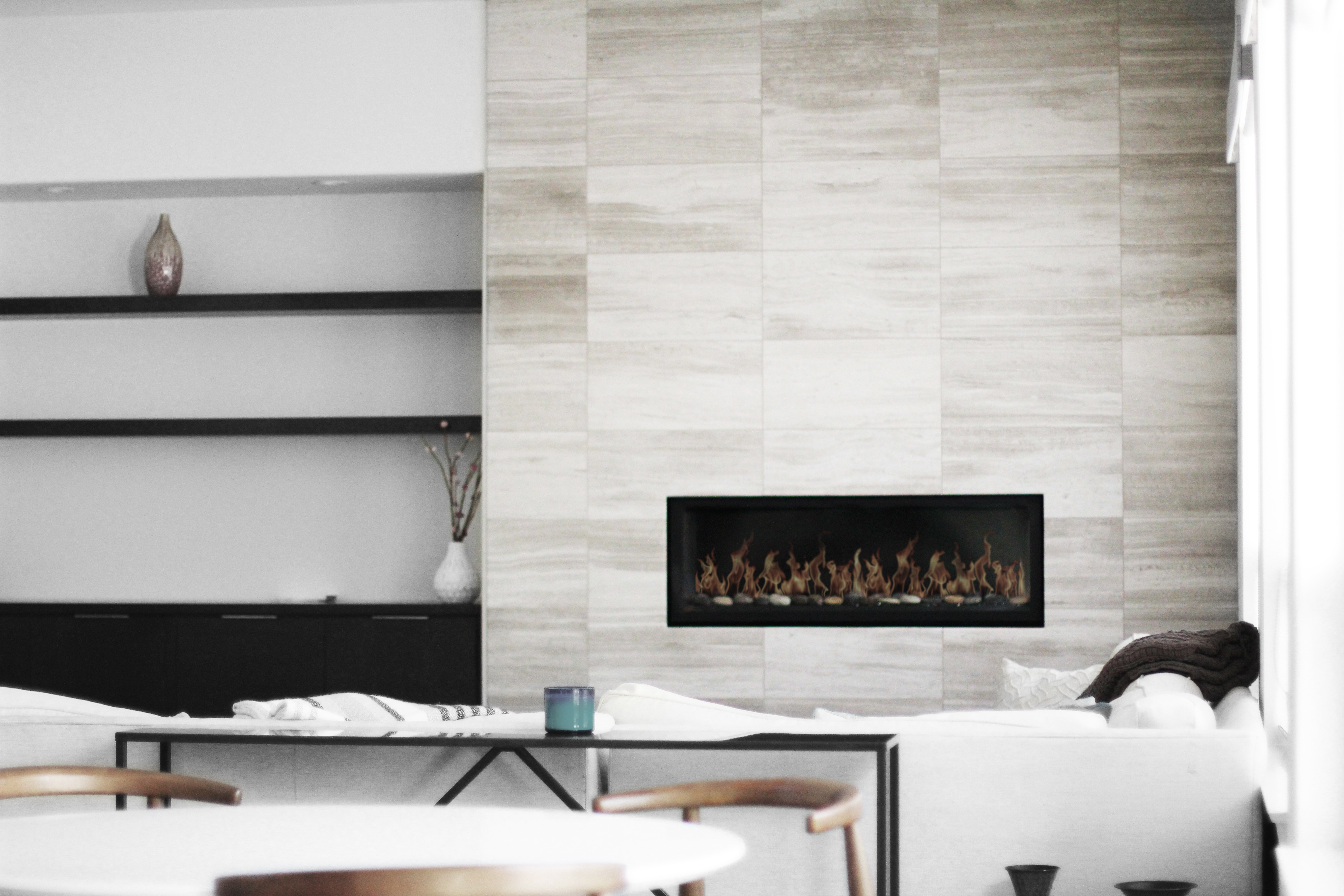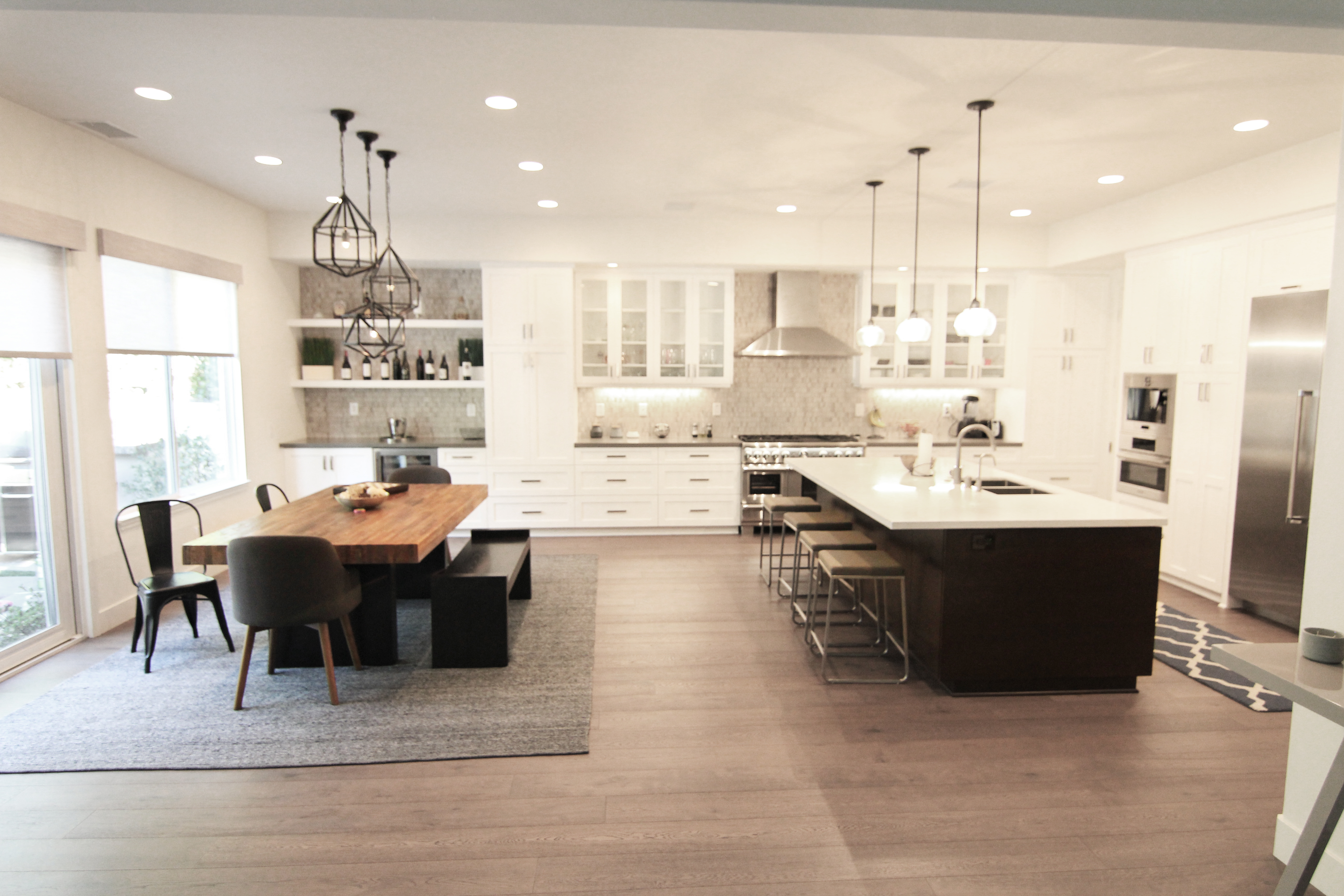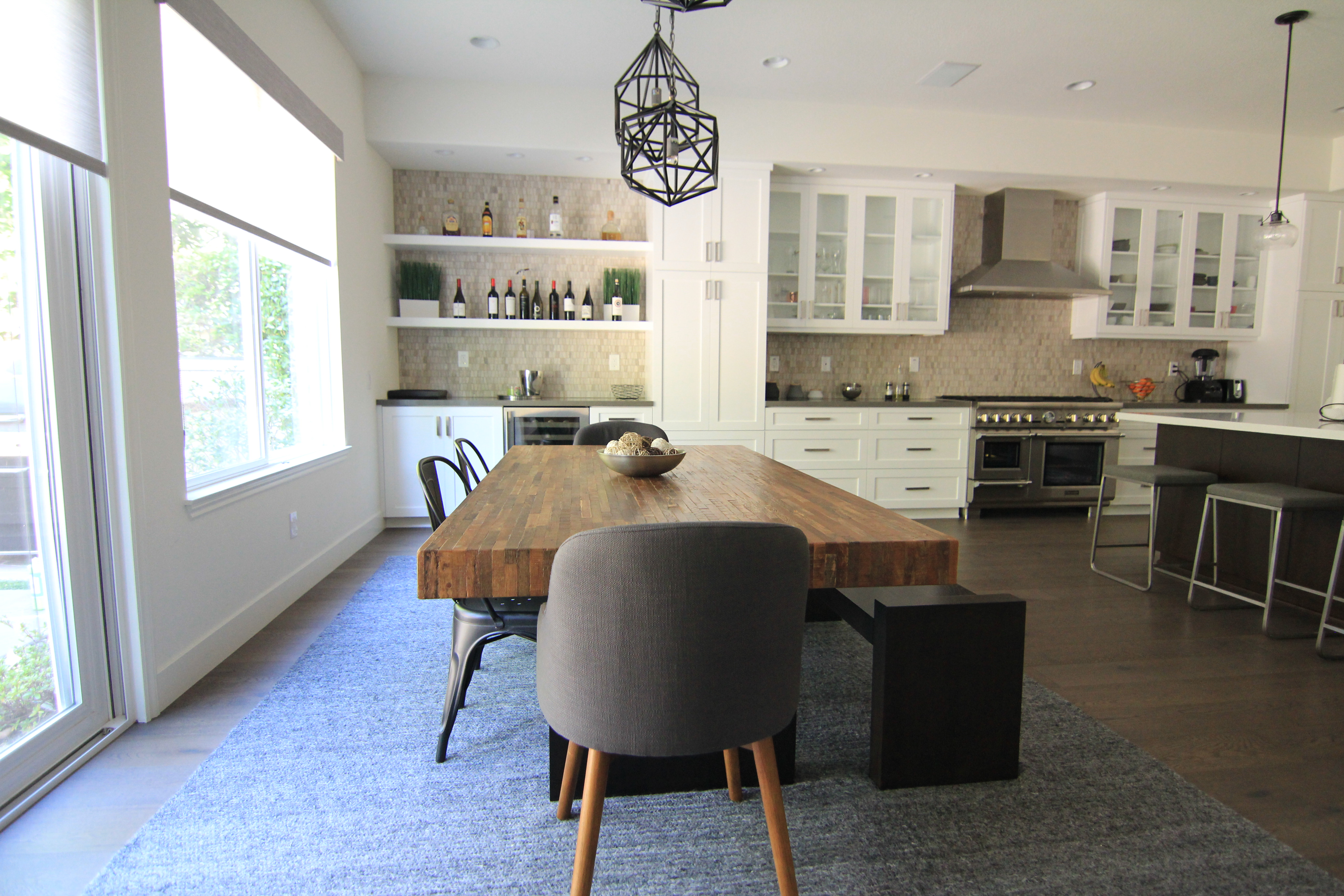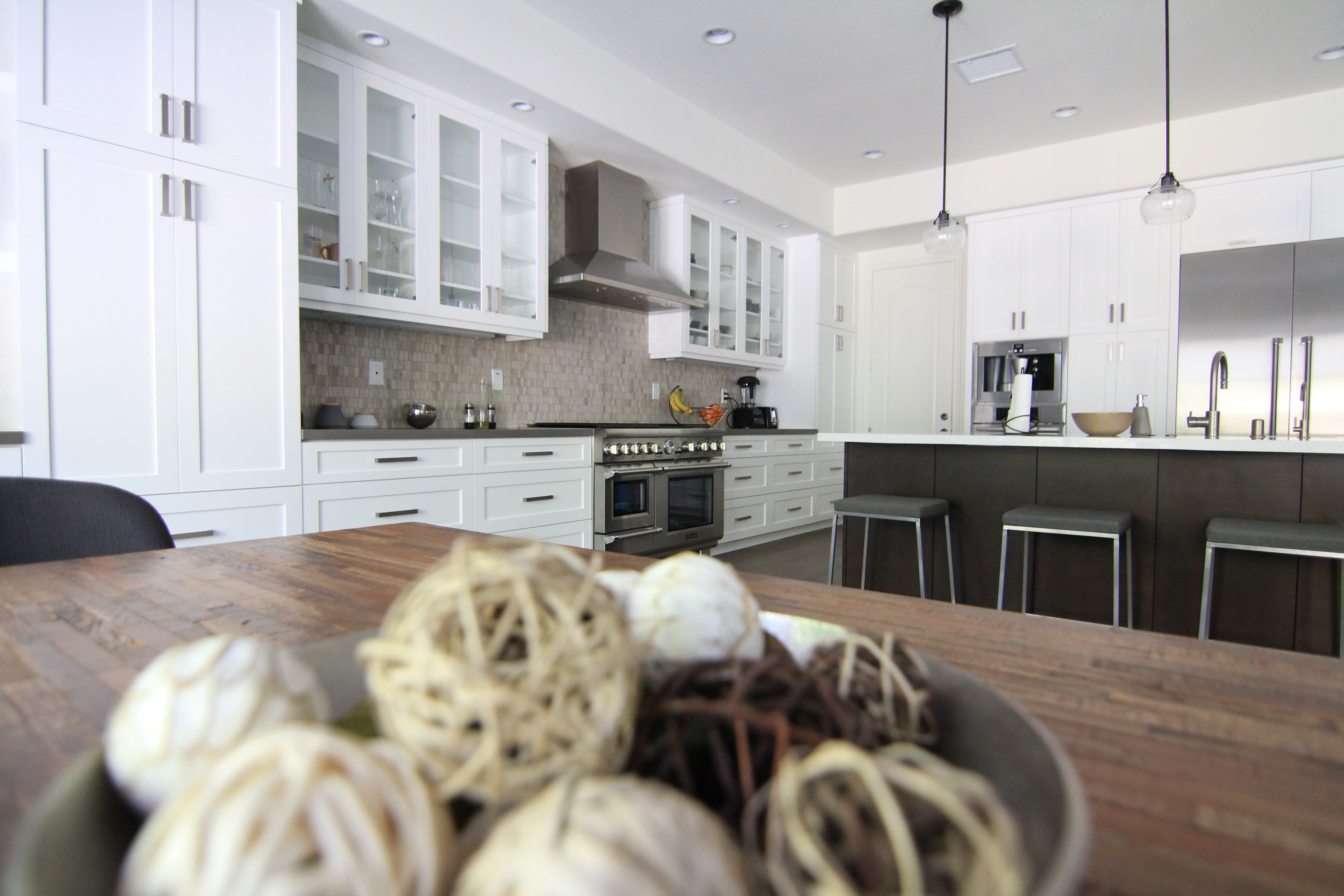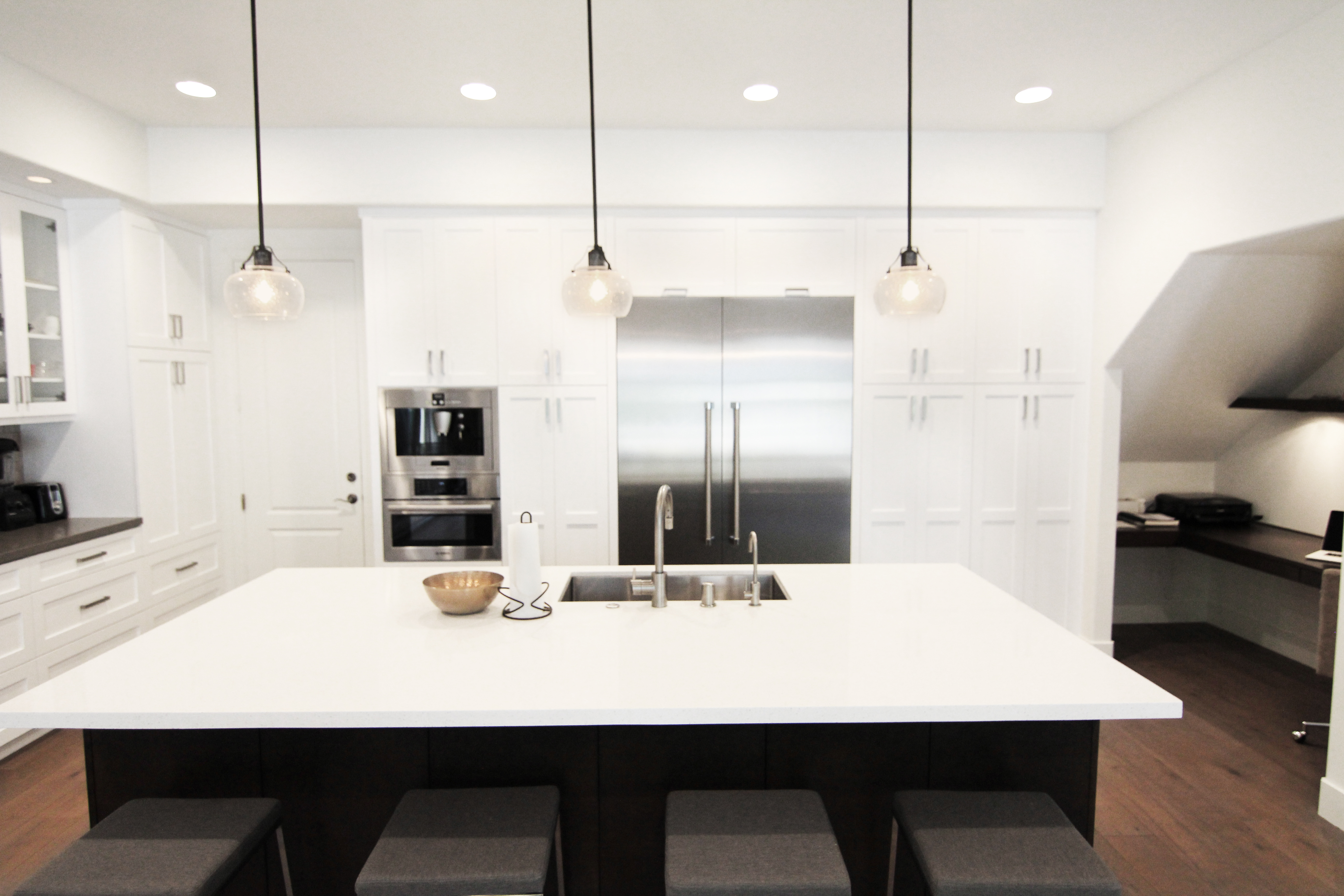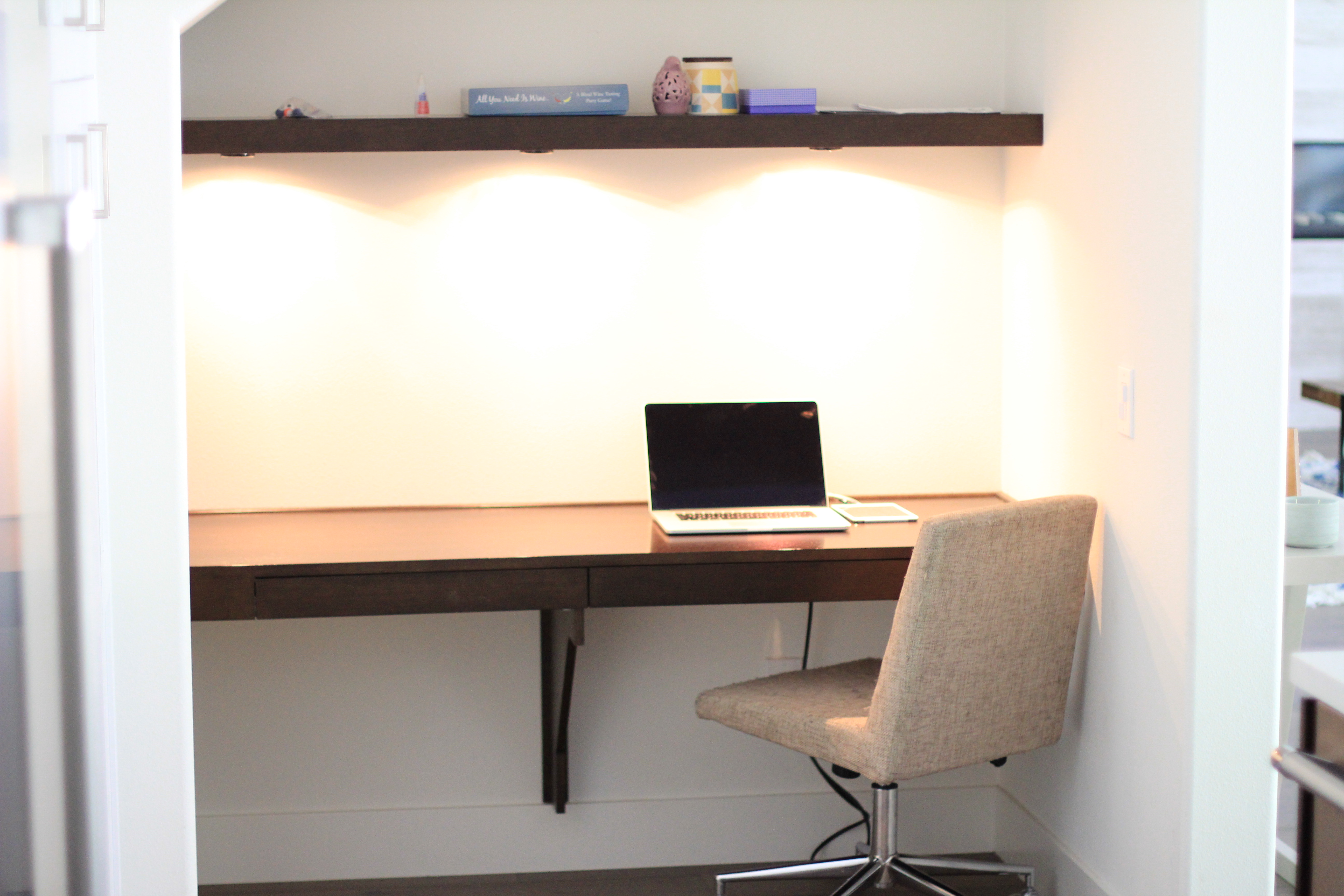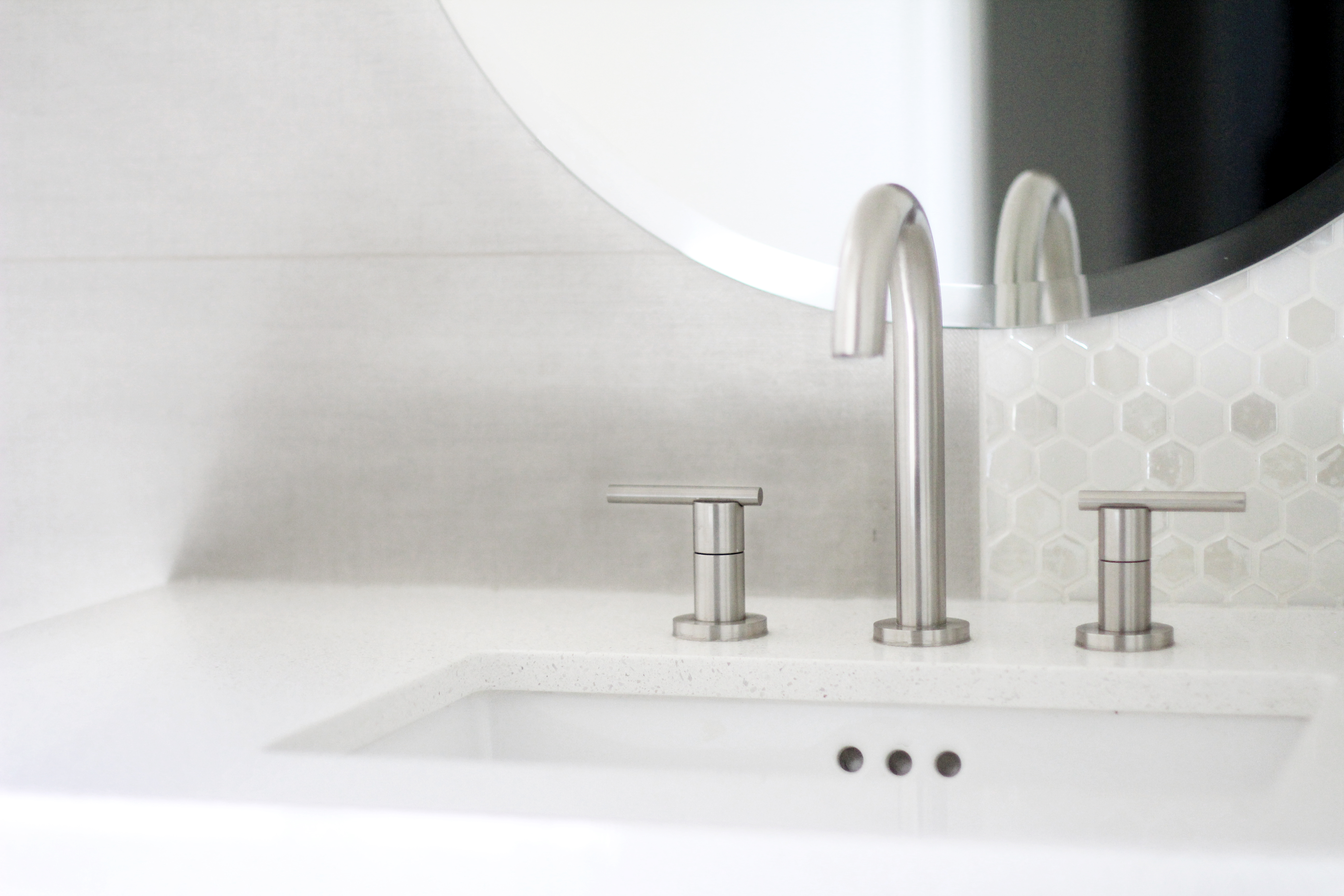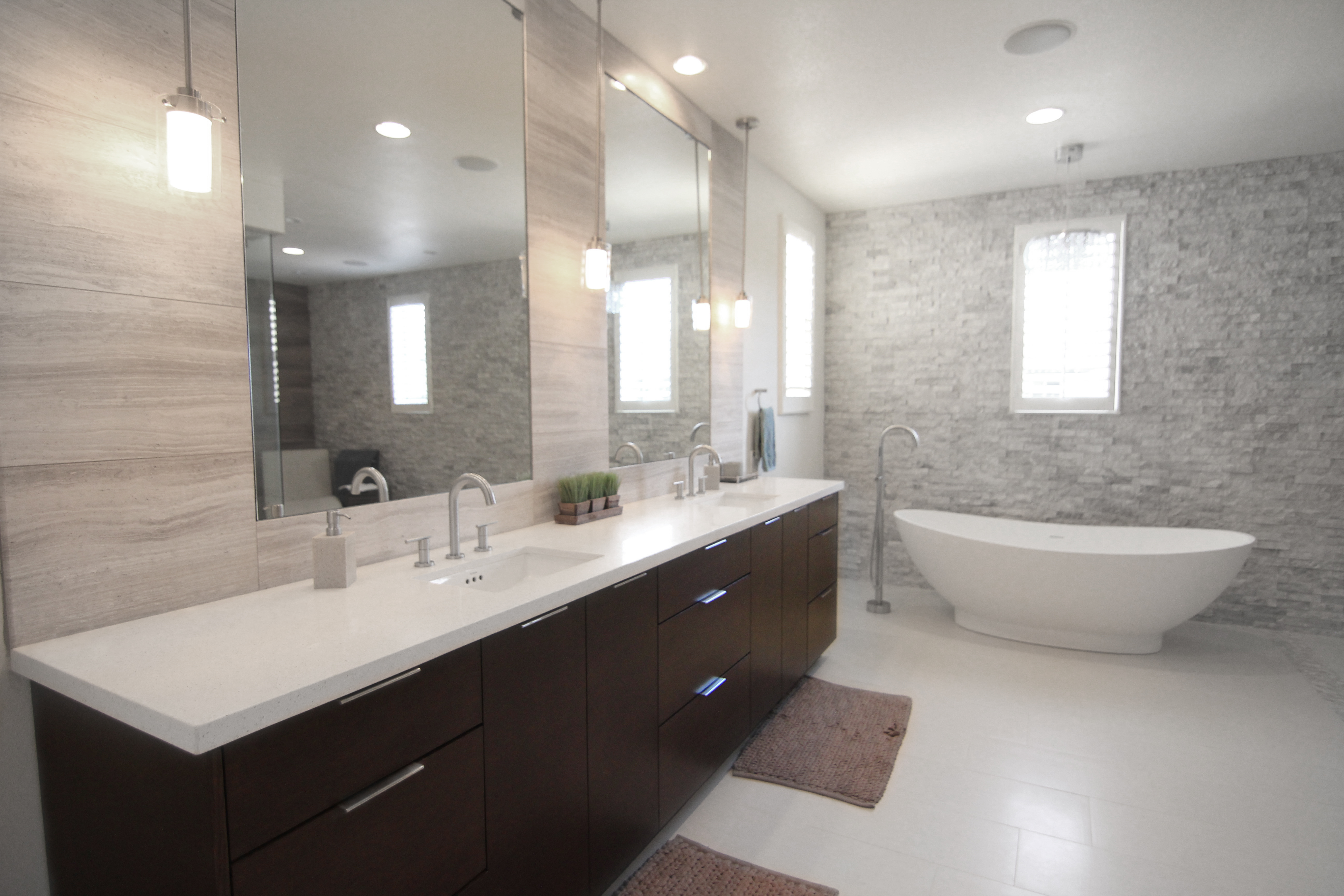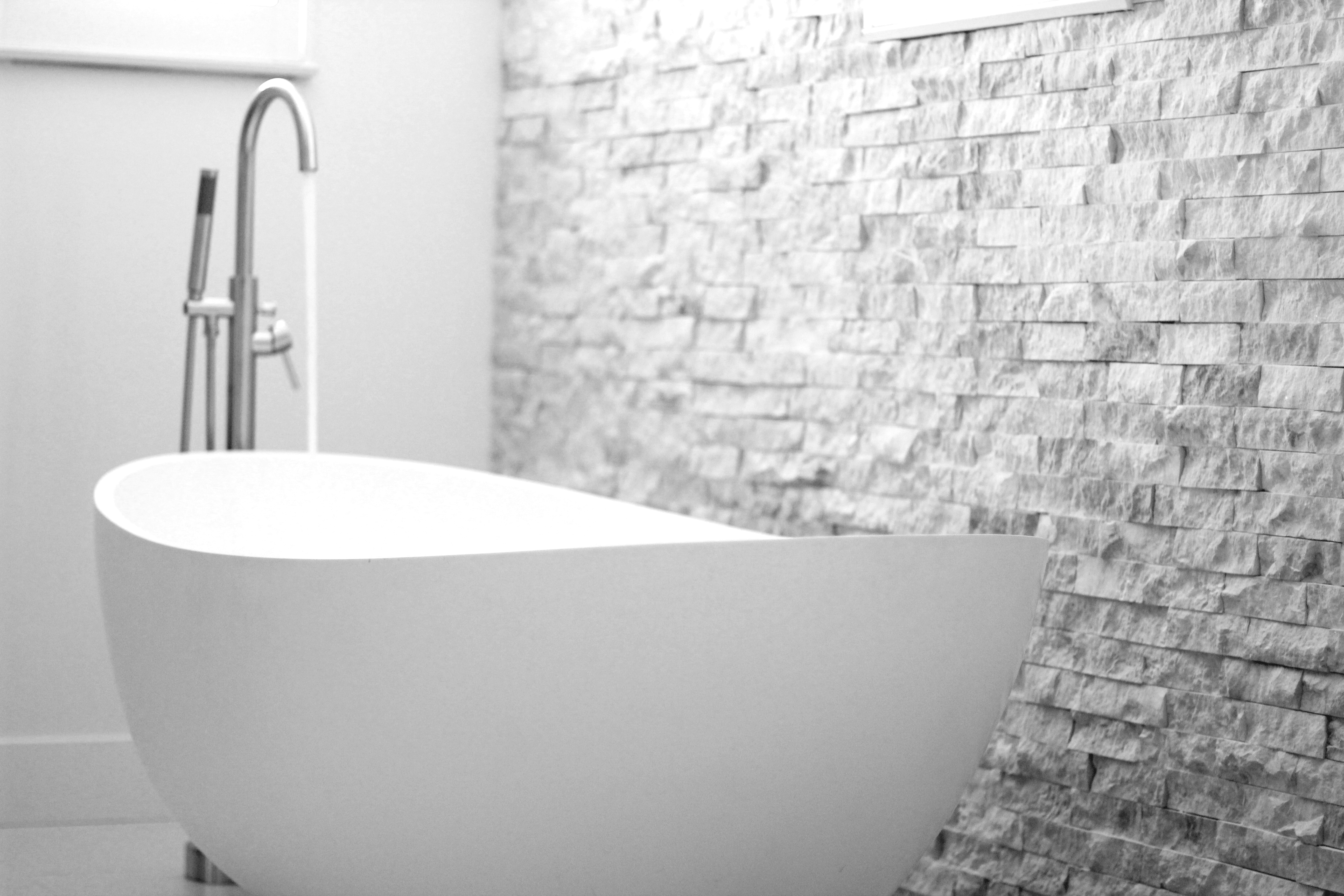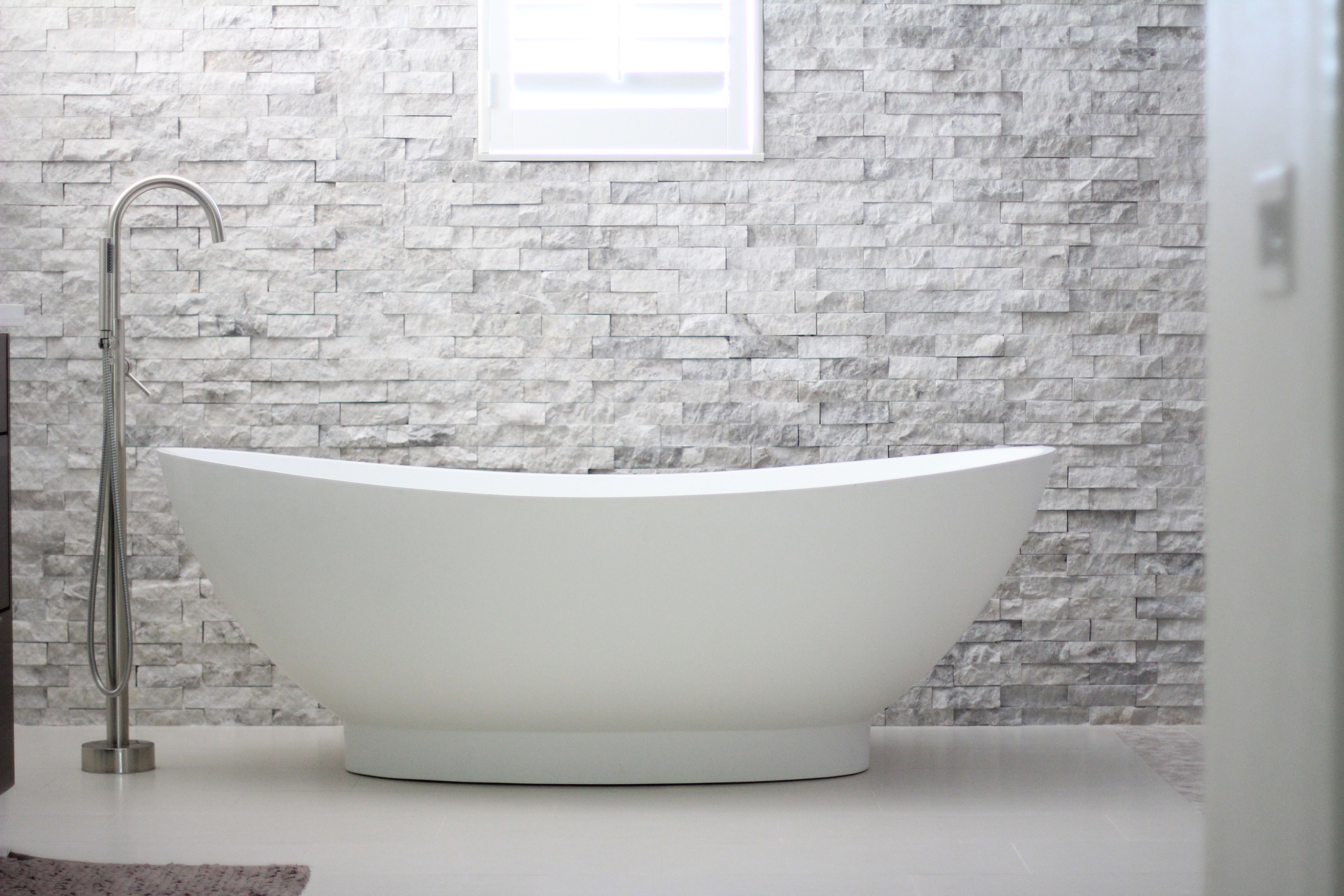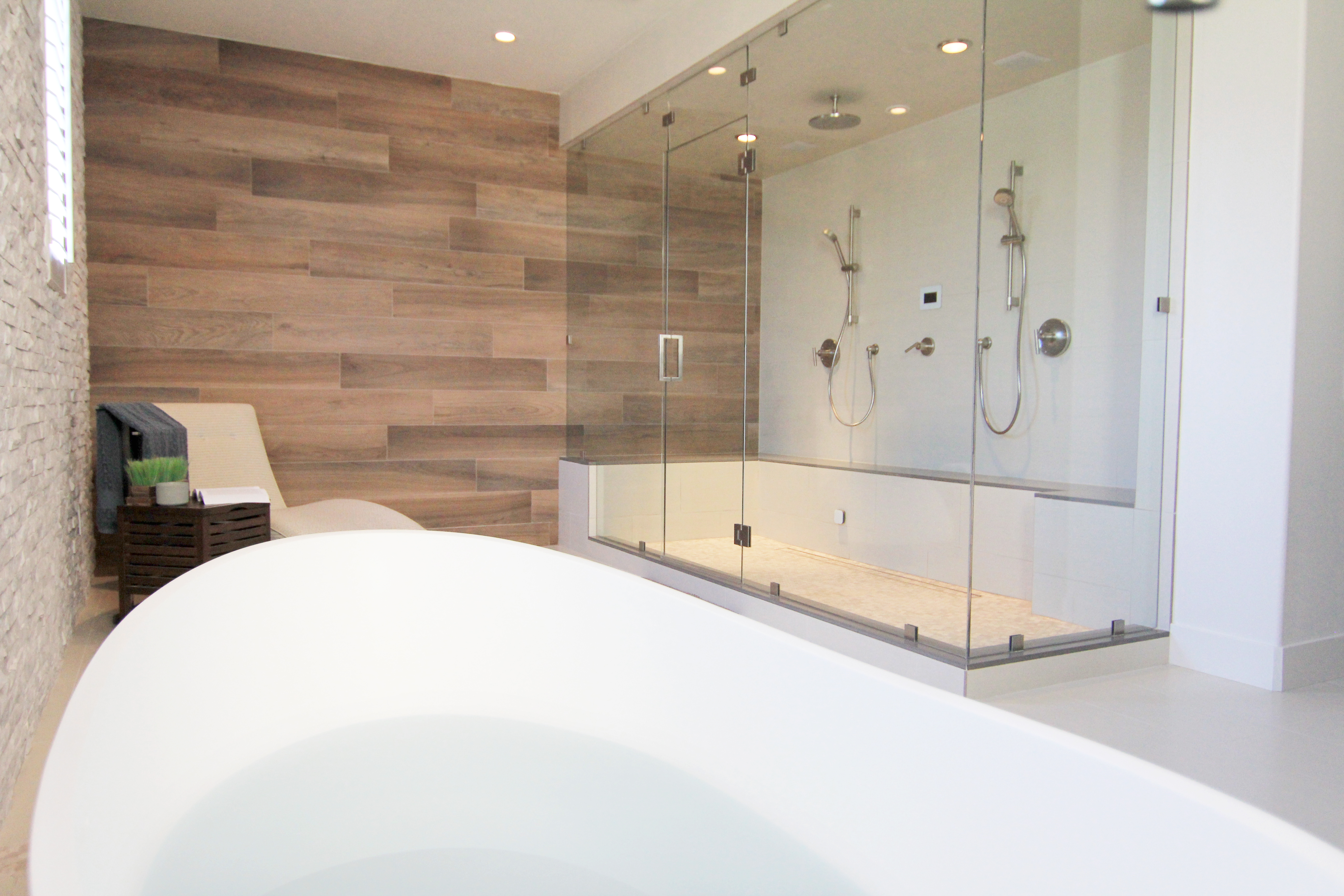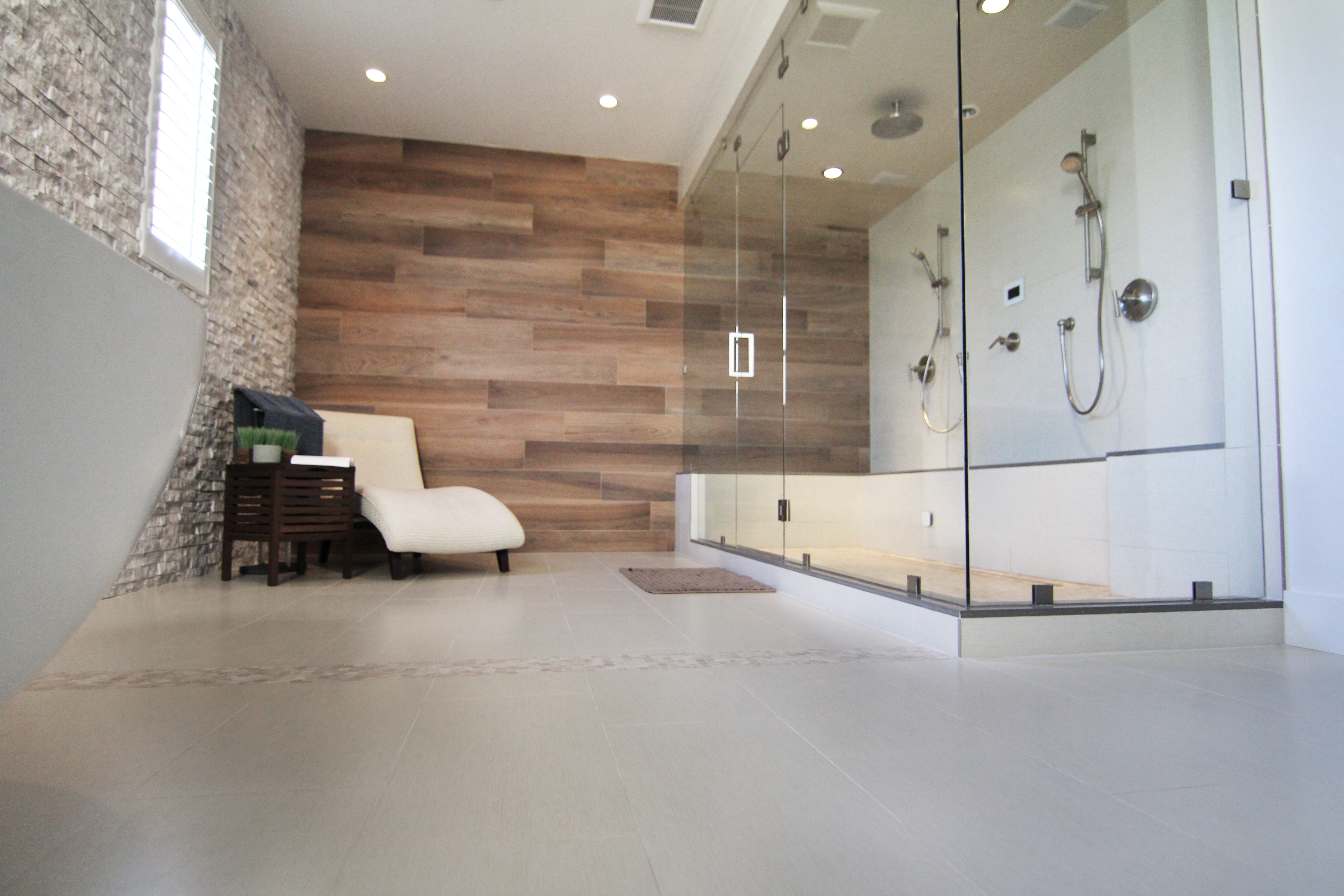 A Home in Need of an Update.
With a focus on opening up space, the kitchen was resituated in order to allow for more fluid movement between adjoining spaces. The wall separating the living and kitchen was removed while the Island was rotated in order to allow for a more seamless indoor/outdoor entertaining space.
In addition to the kitchen reorganization, an existing under stair "wine cellar" space was removed and a built-in desk was constructed in its place.
Moving upstairs to the master bedroom the focus was again on removing walls and making way for a more usable and fluid space. The existing walk-in closet was removed and a walk in double rain shower/steam room was built in its place. A beautiful freestanding tub greets you as you enter the bathroom with a 10′ long floating double vanity to your left. An accent wall of wood look tile puts the finishing touch on the space creating the spa feel they were after.
Design Style: Modern/Contemporary
Location: Aliso Viejo, CA
Scope: Complete Home Remodel
Cost: $250,000 US